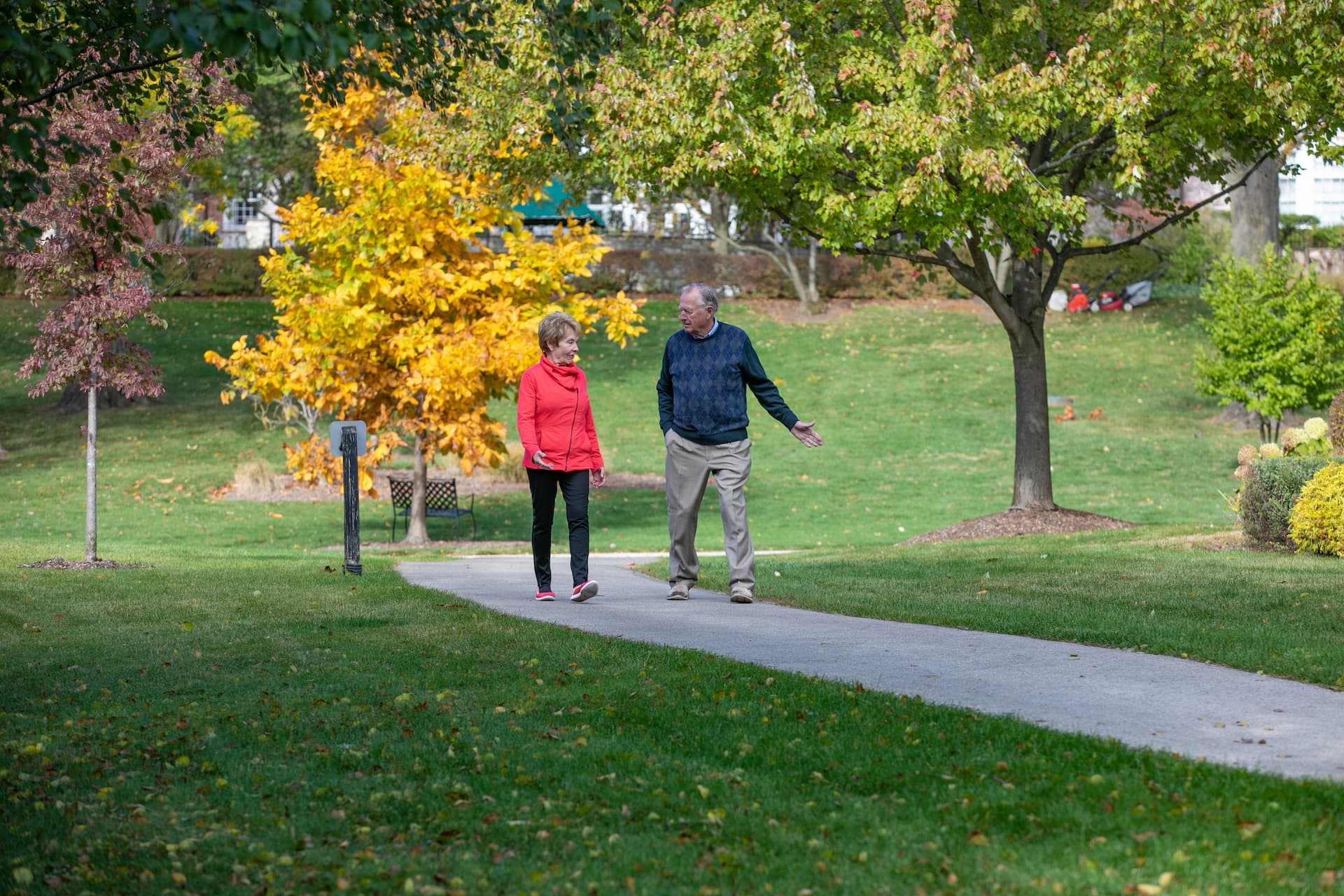 Support Services
We're Here for You in Every Way
Our goal at King-Bruwaert is to create an environment — a lifestyle — where every resident has the opportunity to thrive and feel special. To help achieve this, a full complement of support services are available on our main campus. Appointments with specialists for medical, social, and spiritual needs can be made independently or through our nursing staff.
Started in 1990 as a private geriatric practice, the Clinic continues to act as a resource for both KBH residents and those from the surrounding community. Today, the clinic is operated by Duly Health and Care and is based at the north side of the King-Bruwaert House campus, and offers ample, convenient parking. King-Bruwaert House Medical Director, Dr. Rahmawati Sih, leads a team of board-certified geriatricians who offer a full range of services for King-Bruwaert residents and the public. Duly Health and Care Geriatrics recognize that seniors have a rich medical history, which will help their physicians determine lifestyle adjustments that can add to your comfort and provide care moving forward. The Duly Geriatric team is highly advanced at treating a multitude of unique conditions that affect elderly patients.
Please note: Separate fees do apply for these services.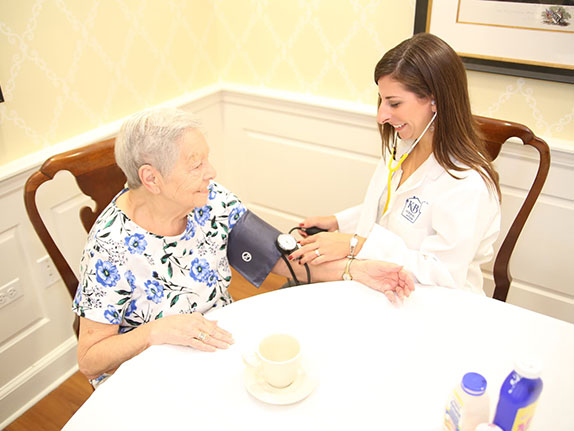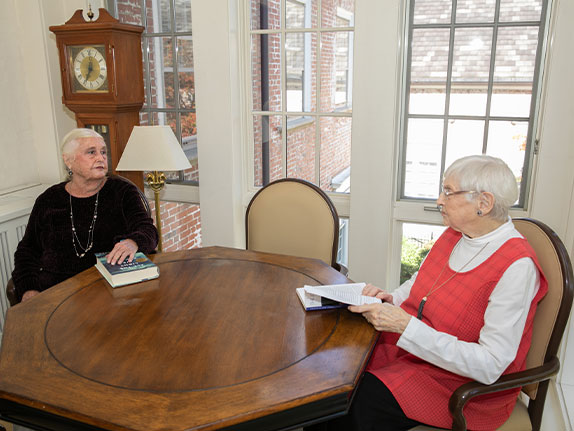 A full-time Licensed Clinical Social Worker works closely with residents, their families, and an interdisciplinary team to help improve quality of life. The LCSW works in conjunction with nursing staff and physicians to monitor changes in memory or mood, and assists in developing and creating an individualized care plan for each resident. Other services provided by the LCSW include one-on-one support and short-term counseling, crisis intervention, assistance with professional resources, dementia support and education, advance directive assistance, and support for residents and families with level-of-care transitions.
We encourage all residents to continue their religious values and beliefs to experience inner peace. We offer many faith-based services to help our residents maintain meaning and purpose in their lives. One way we provide support is through our Chapel that opened in 2000. A part-time interfaith Chaplain leads weekly devotions, a Bible-study class and a Sunday ecumenical service. Residents and their families or friends are invited to worship together. Families may also request our Chaplain to plan and lead small memorial services based on scheduling availability.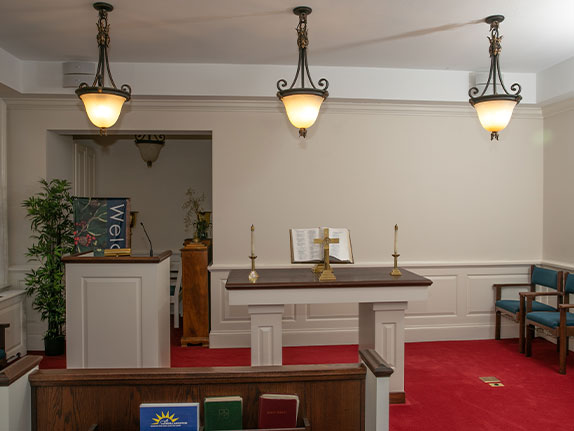 Enjoy First-Class Senior Living
Whether you're interested in learning more about our lifestyle, residential options, or levels of care, or you want to schedule a tour of our gracious retirement community, please fill out the form and a member of our team will contact you shortly.