Activities
Experience Engaged Living
Fun, educational, and engaging activities at King-Bruwaert House are designed to offer daily and weekly opportunities to support an active lifestyle and social interaction. Our calendar boasts a variety of options for residents to enjoy! From cocktail socials, movies, and entertainment to guest speakers, horticultural programs, and seasonal celebrations, life is never boring at our flourishing community.
King-Bruwaert House offers a variety of daily and weekly activities for residents who can participate at their own option. Programs range from fitness and yoga classes to professional musicians, art therapy, certified music and memory programs, outings, Book Club gatherings and Men's Club. Cocktail socials, movies, entertainment, guest speakers, horticultural programs and seasonal celebrations. Our team of Life Enrichment professionals encourage interaction between residents to support a socially-active lifestyle.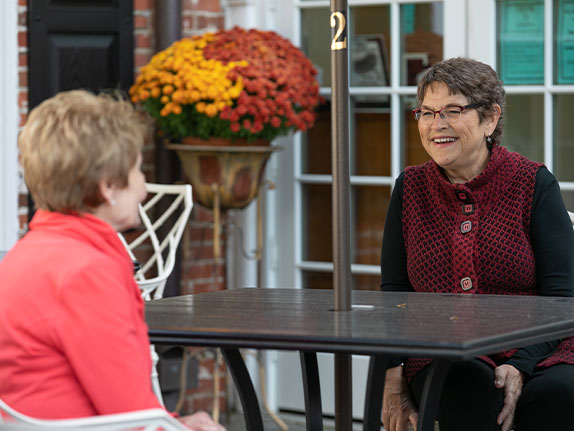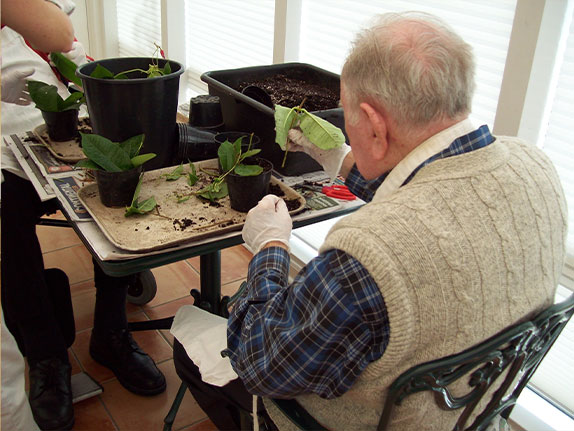 Wine Wednesday
TED Talks
Chair Exercise
"Drive-In" Movies
Men's Morning Coffee
Bingo
Game Shows and Trivia
Holiday celebrations
Mimosa Monday
Concerts on the Green
Golf Cart Rides
Yoga
Bistro Book Club
At King-Bruwaert House, we understand that wellness is not a program you join; it's a way of thinking, a way of life, that each of us chooses to embrace every day. When an entire community of people embrace this wellness concept, a culture of wellness exists. KBH supports the ideal that achieving one's best "well life" is an active, lifelong process involving awareness of your choices and decision-making that will help you live a more balanced and fulfilled life. It is our commitment to support every resident's journey in attaining a complete lifestyle of whole wellness, not just in our daily programming, but in every part of daily living.
Using a person-centered approach, we offer formal programming and informal daily lifestyle choices that fully engage five key Dimensions of Wellness: Physical, Emotional, Intellectual, Spiritual and Social. As a result, KBH residents enjoy a vital and satisfying life, with a sense of purpose to each day.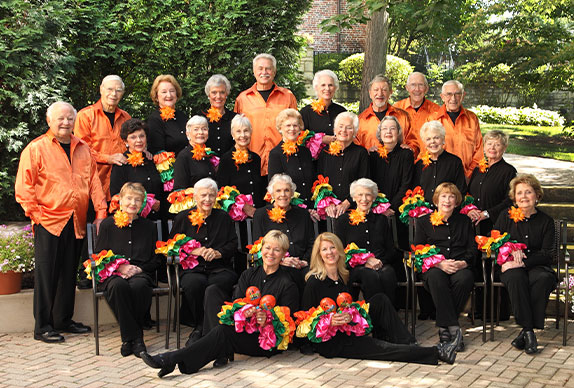 KBH Adorables and Men In Black
Our energetic dance and fitness troupe has been sharing an interest in fitness, friendship and fun for close to 20 years. The troupe entertains before a variety of local and regional audiences. Participants rehearse weekly, changing their routines to fit the season and occasion. For more information, contact Troupe Director Shareen Klasing at (630) 230-9529.
Watch Our "Activity Options" Video