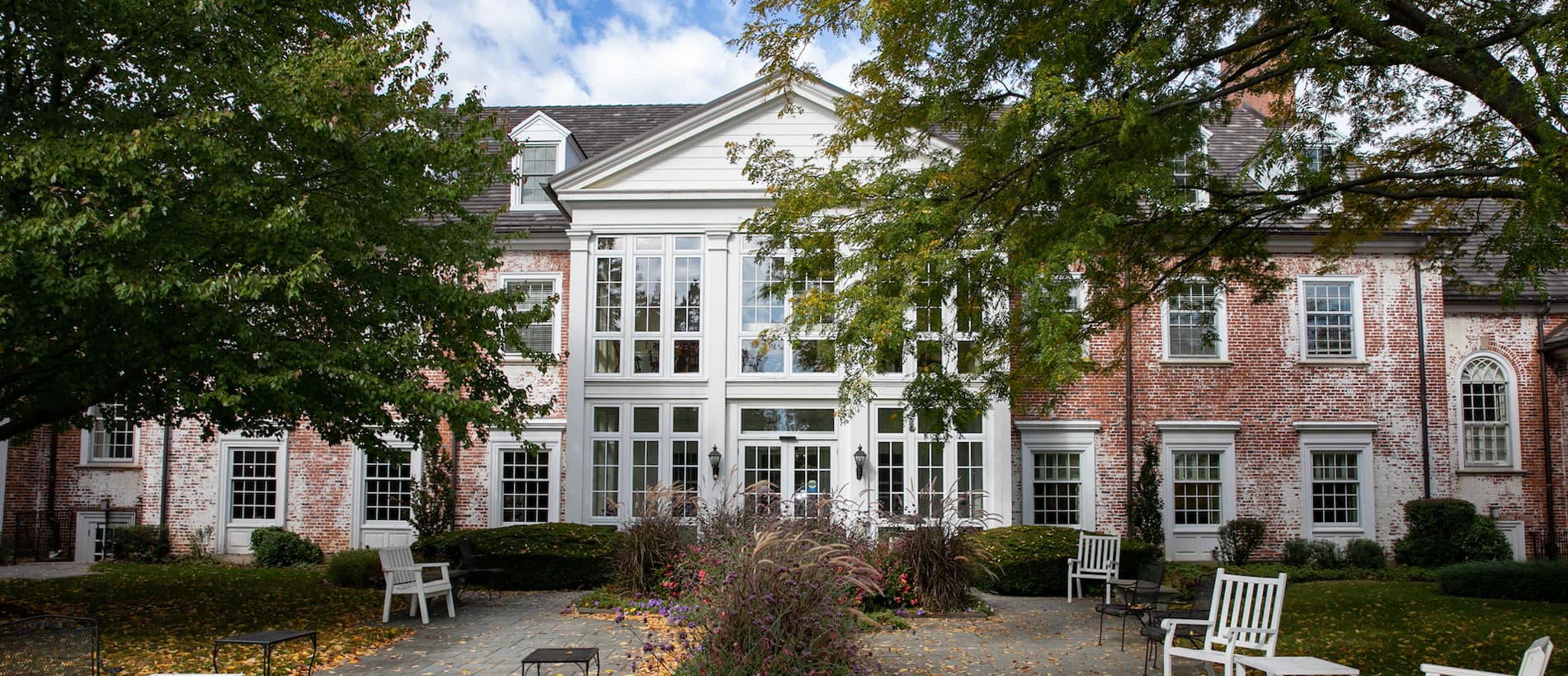 Skilled Nursing
Personalized Attention For Care
Skilled nursing is a fundamental part of staying healthy as we age, and the individualized services available at King-Bruwaert afford residents high-quality medical care for respite and long-term needs with a variety of options in the Martin Jahn Nursing Pavilion or Rose Wing. Nursing services offered include IV management, tube feedings, and complex wound care, as well as assistance with dressing, bathing, toileting, mobility, and personal care needs.
Click the image to launch slideshow
Martin Jahn Nursing Pavilion
Just before celebrating our 90th anniversary, King-Bruwaert House is spearheading a series of renovations and construction projects that will define its future as one of the leading senior living communities in the Midwest. One major project involves the complete reconstruction of the KBH 24-hour skilled nursing unit located on the north side of the Manor Home, called the Martin Jahn Nursing Pavilion. Plans call for two, 14-bed skilled nursing neighborhoods that will be completed in early 2023. Changes include a contemporary redesign that focuses on spacious, private rooms with individual bathrooms. Also, both neighborhoods will include modern dining areas, activity rooms, shared living rooms, and visitor rooms. The addition of the new nursing pavilion, along with other renovation and construction projects, will help see King-Bruwaert House through the next 90 years.
The Rose Wing offers 14 private rooms furnished with single bathrooms and registered nurses/caregivers on staff for 24 hours a day to address spontaneous needs or emergencies. With a private dining room and activity room nearby, residents are able to enjoy a more independent lifestyle with fun life enrichment activities at their disposal, including:
Fitness and Yoga Classes
Art Therapy
Certified Music and Memory Programs
Concerts
Book Clubs
Outings to Local Events
Cocktail Socials
Movies and Entertainment