Resources
Learn more about the refined King-Bruwaert lifestyle and our beautiful community through a variety of resources available to help navigate your retirement options. If we can be of further assistance, please let us know!
What Is a Life Plan Community?
A Life Plan Community is the benefit and convenience of living in one place that provides flourishing retirement living with access to levels of care needed for various health and lifestyle needs. Also known as a continuum of care, residents are afforded the comfort of knowing that if their health needs ever change, services are available to accommodate levels of care all within one community — independent living, assisted living, skilled nursing, and memory care.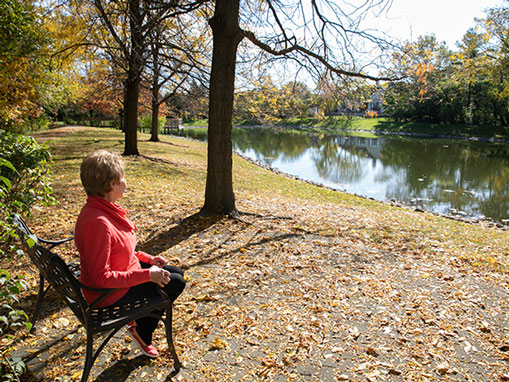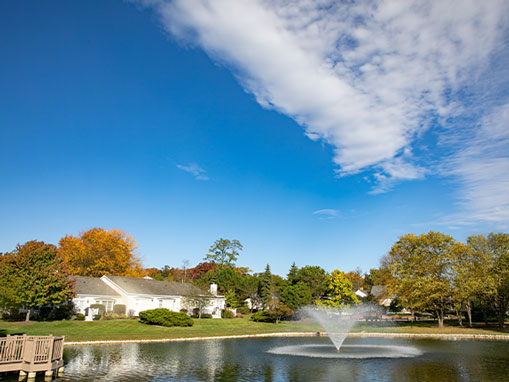 Download our cost chart to compare the costs of your current home versus enjoying the King-Bruwaert lifestyle. To chat more about calling us home, call (630) 323-2250.
Frequently Asked Questions
If you have a question, we have an answer! To learn more about King-Bruwaert, please review our frequently asked questions. For additional information, please contact us at (630) 323-2250 and we'll be happy to help!
What is a CCRC or Life Plan Community?
Continuing care retirement communities, also known as CCRCs or Life Plan Communities, are a long-term care option for seniors who want to stay in the same place through different phases of the aging process. The chief benefit of CCRCs is that they provide a wide range of care, services and activities in one place, offering residents a sense of stability and familiarity as their abilities or health conditions change. King-Bruwaert House has a long-standing history, since 1933, to provide care to seniors through the different phases of aging needed in their lives. We offer care through Independent Living, Assisted Living, Skilled Nursing and Memory Care.
What's included in the monthly fee?
The monthly fee may include such items as utilities, cable television, internet services, a flexible dining program, maintenance, groundskeeping, security, housekeeping, and recycling. It also includes use of the fitness center, on-campus transportation shuttle, and scheduled medical transportation. There is an additional fee for a second person occupying a residence. The monthly fee for each King-Bruwaert House residence varies according to the size of the accommodations and services selected.
Do you offer transportation?
Yes. We offer an on-campus transportation shuttle as well as transportation for local outings and shopping at no cost to residents. Scheduled medical transportation trips are also provided for residents at no extra cost.
Does King-Bruwaert House have a wellness program?
King-Bruwaert House offers a variety of daily and weekly activities to our residents that focus on all dimensions of wellness. Programs range from fitness and yoga classes to professional musicians, art therapy, certified music and memory programs, outings, Book Club gatherings and Men's Club. Our residents also enjoy cocktail socials, movies, entertainment, guest speakers, horticultural programs and seasonal celebrations. Our team of Life Enrichment professionals encourage interaction between residents to foster a socially-active lifestyle.
How do you help me maintain my freedom and independence in a safe manner?
A resident's independence is always at the front of minds for all King-Bruwaert House team members. The care of all residents is based on a person-centric approach that focuses on all dimensions of wellness. A team approach is used when creating and enacting care plans which include input from nursing, life enrichment, social work, culinary, family members, and, most importantly, the resident. Concerns related to safety and security are a common reason that many seniors and their families consider communal living. Senior living communities place a high priority on protective measures to safeguard residents from harm of any kind. Older adults who are looking for more safety and security find that continuing care retirement communities meet their needs by taking comprehensive measures to reduce risks, both indoors and outdoors. CCRCs also provide services most needed by seniors with enhanced accessibility and convenience, thus decreasing the risk of accidents.
Are you for-profit or not-for-profit, and what's the financial strength of the retirement community?
​King-Bruwaert House is a non-profit, charitable organization and partly manages operations based on charitable gifts from many individuals and groups. KBH has received many generous donations since it opened in 1933. These gifts have allowed our Board of Directors to prioritize and advance many important projects that have enhanced the lifestyle and quality of care for our residents. Donations to our Endowment Fund have helped to keep our healthcare costs competitive in today's escalating market, as well as support residents who may outlive their assets. Donations to King-Bruwaert House have served a vital purpose in supporting our organization.
Can I continue to use my own doctors and therapists?
Yes, King-Bruwaert House understands the comfort that comes from continuing care with doctors that you have come to know. As a convenience, many of our residents visit the clinic located on the lower level of the Manor Home. The clinic houses DuPage Medical Group's geriatric practice, DPT Sport Physical Therapy, dental care and other services.