About King-Bruwaert Houses Independent Senior Living Near Chicago
King-Bruwaert House has always been associated with quality care, professional services, and a commitment to creating an elegant, yet comfortable home for older adults. What sets us apart from other retirement or care organizations is our strong interest in maintaining a close-knit community. We know that our management team and staff make all the difference in the world as they care for our residents with dedication, patience, and compassion. The personalized attention they provide gives assurance to families that their loved ones are in very capable, caring hands.
With a strong dedication to always remain far above standard, we continue to seek new and innovative ways to accommodate our current and future residents. Technology changes, improved rehabilitation standards, personalized medical approaches, and creative programming to continue supporting wellness and fitness, arts and culture, educational pursuits, and individual and group engagement is our legacy-long commitment.
Since 1933, King-Bruwaert House has provided a gracious, caring, and uniquely special community for senior men and women. We respect and build on this tradition of enhancing individual dignity, independence, and self-esteem.
Our mission is to provide unsurpassed levels of service that cater to assisted living, memory care, skilled nursing, and independent living. We will make every effort to meet the physical, social, and emotional needs of our residents.
​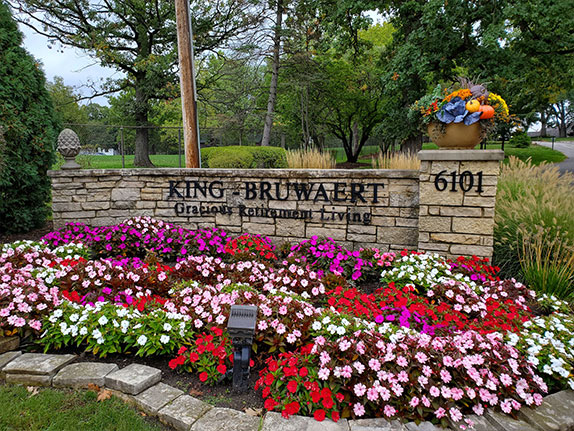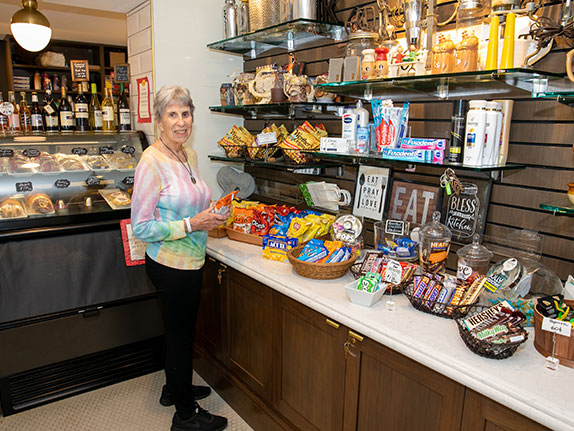 We welcome volunteers who wish to donate their time, skills, and interests to King-Bruwaert residents who greatly benefit from one-on-one attention, socialization, reading, visitations, horticultural activities, art and music therapy, games, and a variety of programs. A flexible volunteer schedule is available, encouraging a minimum of two hours per week. Volunteers participate in an orientation program consisting of a building tour, a resident care introduction, a background check, and an overview of campus policies. Morning, afternoon, evening, or weekend hours may be arranged. For more information, call Leslie Grey-Lippold at (630) 230-9522.