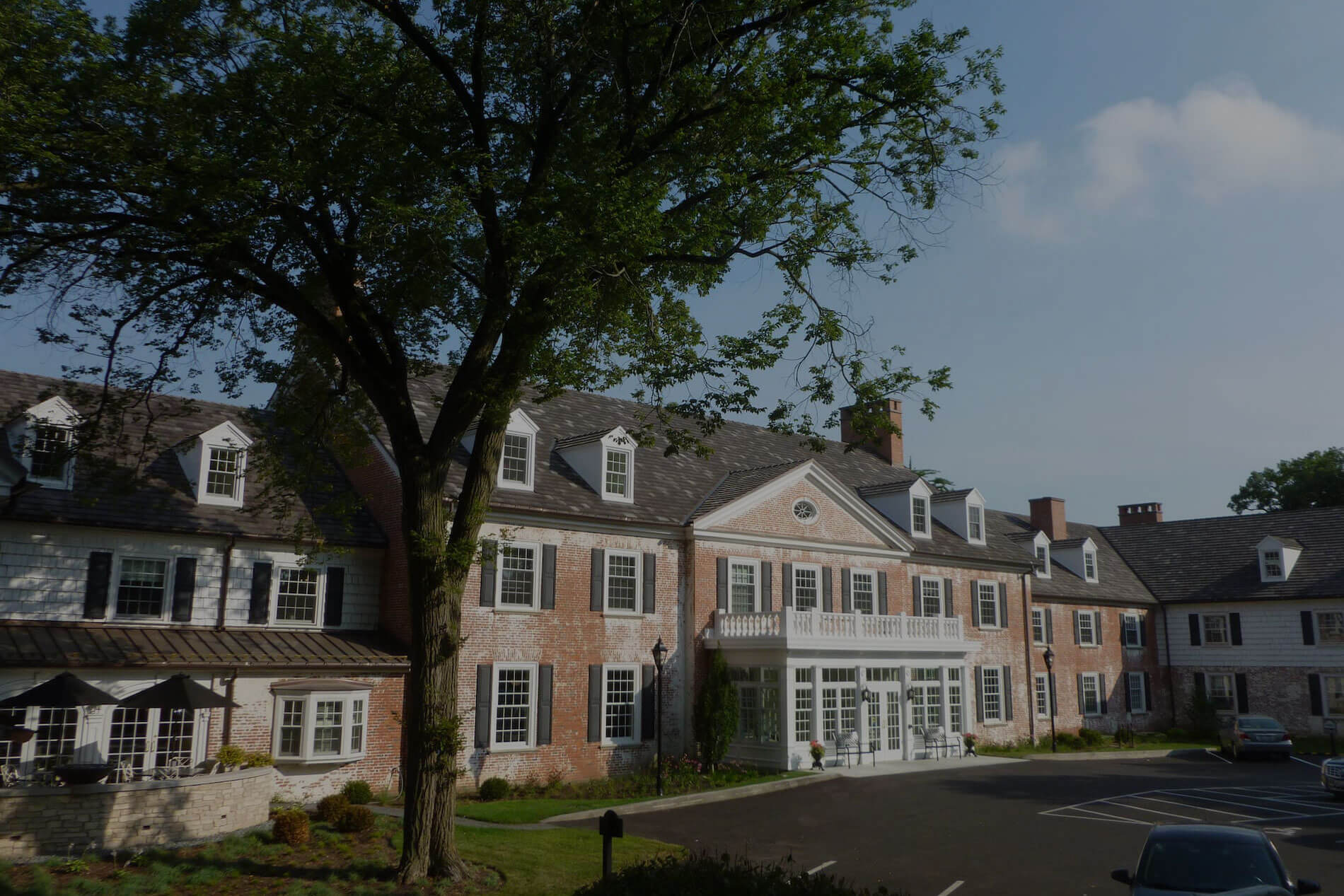 COVID-19 Updates
Dedicated to the Well-Being of Our Residents and Staff
Andy Beltz
Sr. Director-Development, Marketing & Communications
King-Bruwaert House
630-230-9520
andyb@kbhouse.org
On Wed, May 6th, I had the pleasure to spend some time with John Grube, Chairman of the Board at King-Bruwaert House (KBH) – a Life Plan Community in Burr Ridge, IL, to discuss his insights on the current state of the senior living industry and the effects of the novel Coronavirus. He shares some of the challenges faced by KBH, and other communities, fighting the threat of COVID-19. Grube also shares his thoughts on what has helped KBH
in its battle against the virus, and what will help communities prosper in the future.
Q: What do you want others to know about KBH, and the senior living community space in general, regarding COVID-19?
A: It has been a very difficult situation for Life Plan Communities, like KBH, to protect the most at-risk population during this threat. I believe it was extremely important for communities to be proactive in preparing for the virus to put themselves in a situation to come out of the pandemic in the best shape possible. For example, KBH is maintaining an overall healthy community at this point partly due to our early response to COVID-19. We created a restrictive access policy at a very early point to help protect our residents. Also, communities require a workforce of the highest quality to help keep their residents safe and healthy. At KBH, it has always been, but it is now more important than ever, our highest priority to hire and develop the best staff-including nursing, housekeeping, culinary and life enrichment. Communities also need to communicate effectively how they are responding to, and operating, during this crisis. KBH has remained in close and frequent communication with all constituents including staff, residents, family members and the Board of Directors. Clear and comprehensive messages shared frequently will contribute significantly to a high comfort level regarding the outstanding efforts being made at KBH during these challenging times.
Q: What has KBH done well in its fight against the virus?
A: KBH has moved quickly to respond to the threat of COVID-19. We have been extremely cautious about protecting our residents and staff against this disease. We remain committed to being early and aggressive in implementing measures for containment. We imposed restrictions for visitors to our assisted living and skilled nursing residents even before the Illinois Shelter in Place order was executed. We continue to be aggressive in screening staff and residents twice daily by taking temperatures and evaluating individuals for COVID-19 symptoms. Finally, we have also been aggressive in testing and contact tracing in the community. By always responding to early warnings we have a high degree of confidence about our ability to beat COVID-19. The policies, procedures and protocols that we have in place have served us well. So far, we have been fortunate in battling this disease. There have been very few situations that were cause for concern and required a quick and thorough response-and our responses have proven effective. I know Terri Bowen, CEO, and the senior management team, along with the board of directors, are proud of KBH's track record thus far and our ability as an organization to maintain discipline in response to a constantly changing external environment.
Q: How are you and the board supporting the organization during the pandemic?
A: First, and foremost, we are staying home. We are not attending meetings in the community or visiting with residents or staff. We remain respectful of the policy to restrict non-essential access and the guidance issued by KBH and the state. We are also supporting, as best we can, the COVID-19 Response Fund at KBH. This fund will help KBH offset additional expenditures for required personal protective equipment and extraordinary expenses for which we have not been able to plan.
Q: Outside of the obvious hardship of caring for those most at risk, what has made it difficult for senior living communities to operate during the pandemic?
A: One of our greatest challenges is ensuring the mental and emotional well-being of residents and staff. Our nursing and life enrichment staff have done outstanding work in using the digital world to connect residents with family and friends, allowing virtual visits with loved ones they cannot physically visit. FaceTime, Zoom, and Skype calls have been a blessing and the calls have been so well received by both family and residents that it has turned into almost a full-time job for those staff facilitating the "visits".
Q: How do you see the landscape changing for the senior care industry, or life plan communities, after the pandemic subsides?
A: I'm not exactly sure how the landscape will change in the industry but I am confident KBH and the consortium of local senior living communities will continue to concentrate on building the inventory of PPE and test kits needed as we move through the next 12 to 24 months. In addition, we have learned the importance of laying the groundwork for preparing for future pandemics. KBH already has policies and procedures in place to combat Influenza, and this helped the community in our fight against this new coronavirus. The plans will need to be reviewed, and reshaped, to fight even more serious health threats in the future. One thing is for certain, we will not change course at KBH, and we will continue to seek ways to provide high level of care across our continuum. We will also stay the course with our planning for the expansion of KBH through a new independent living apartment building (The Gardens of King-Bruwaert), and expansion and renovation of our skilled nursing and memory care facility. We are concentrating on the present without compromising our future. 
Since 1933, King-Bruwaert House has provided a gracious, caring and uniquely special home for senior men and women. We respect and build on this tradition of enhancing individual dignity, independence and self-esteem.
Our mission to provide unsurpassed levels of service that cater to assisted living, memory care, skilled nursing and independent living. We will make every effort to meet the physical, social and emotional needs of our residents.