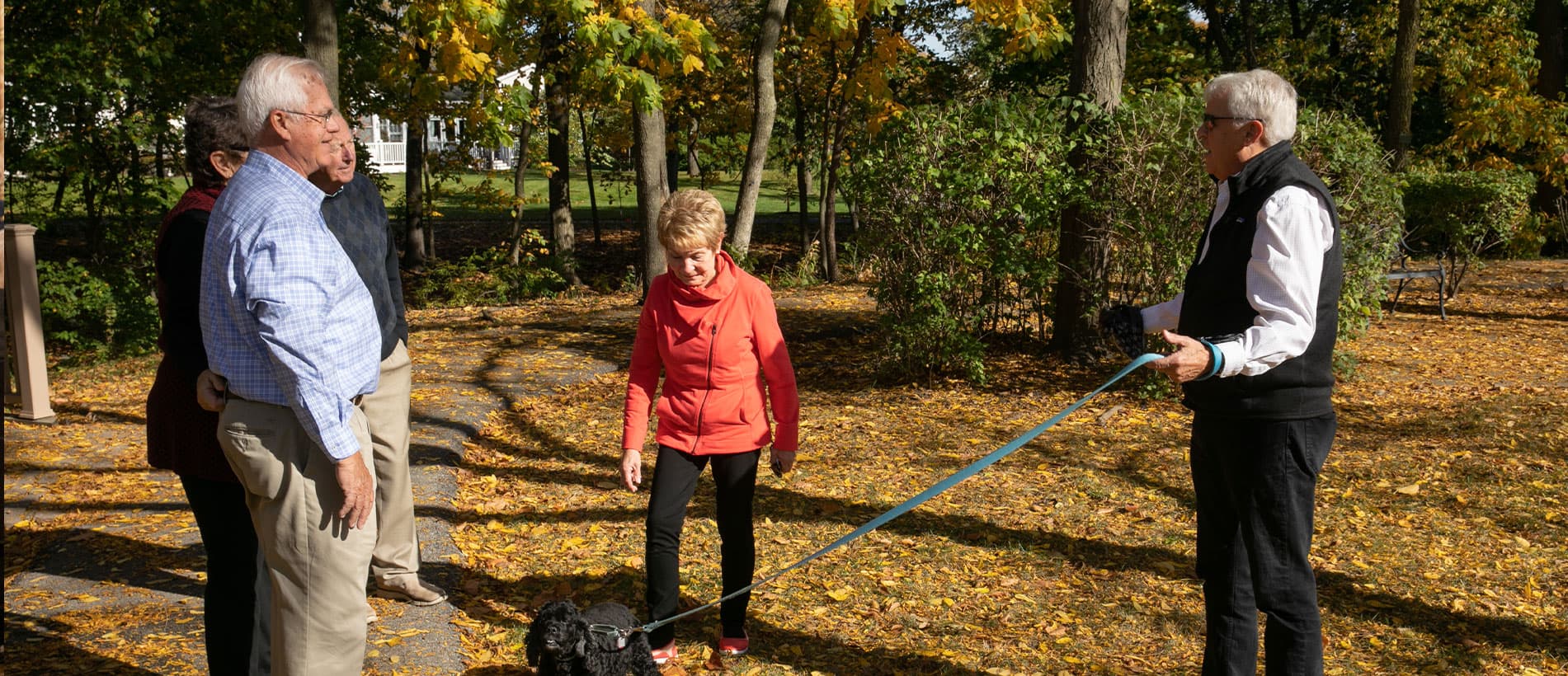 Sense of Community
The Strength of Community
Historic charm, European-inspired architecture, quality service, compassionate care and a lifestyle that stimulates, educates and activates the senses. This is the essence of King-Bruwaert House. Truly the best of the best. Impressive and distinctive. King-Bruwaert House continues a long legacy of providing outstanding, professional service in a picturesque setting. Experienced, tenured staff members dedicate their talents and skills to be part of this extraordinary community. They embrace the mission, build on the past and continue a journey that exceeds all expectations. Residents who join our KBH family choose a catered lifestyle with an abundance of amenities and services – the pinnacle of senior living. Dynamic leadership, progressive management and fiscal stability define the strength of our community.
Watch Our "Sense of Community" Video
Outreach and Volunteering
We welcome volunteers who wish to donate their time, skills, and interests to King-Bruwaert residents who greatly benefit from one-on-one attention, socialization, reading, visitations, horticultural activities, art and music therapy, games, and a variety of programs.
A flexible volunteer schedule is available, encouraging a minimum of two hours per week. Volunteers participate in an orientation program consisting of a building tour, a resident care introduction, a background check, and an overview of campus policies. Morning, afternoon, evening, or weekend hours may be arranged. For more information, call Leslie Grey-Lippold at (630) 230-9522.