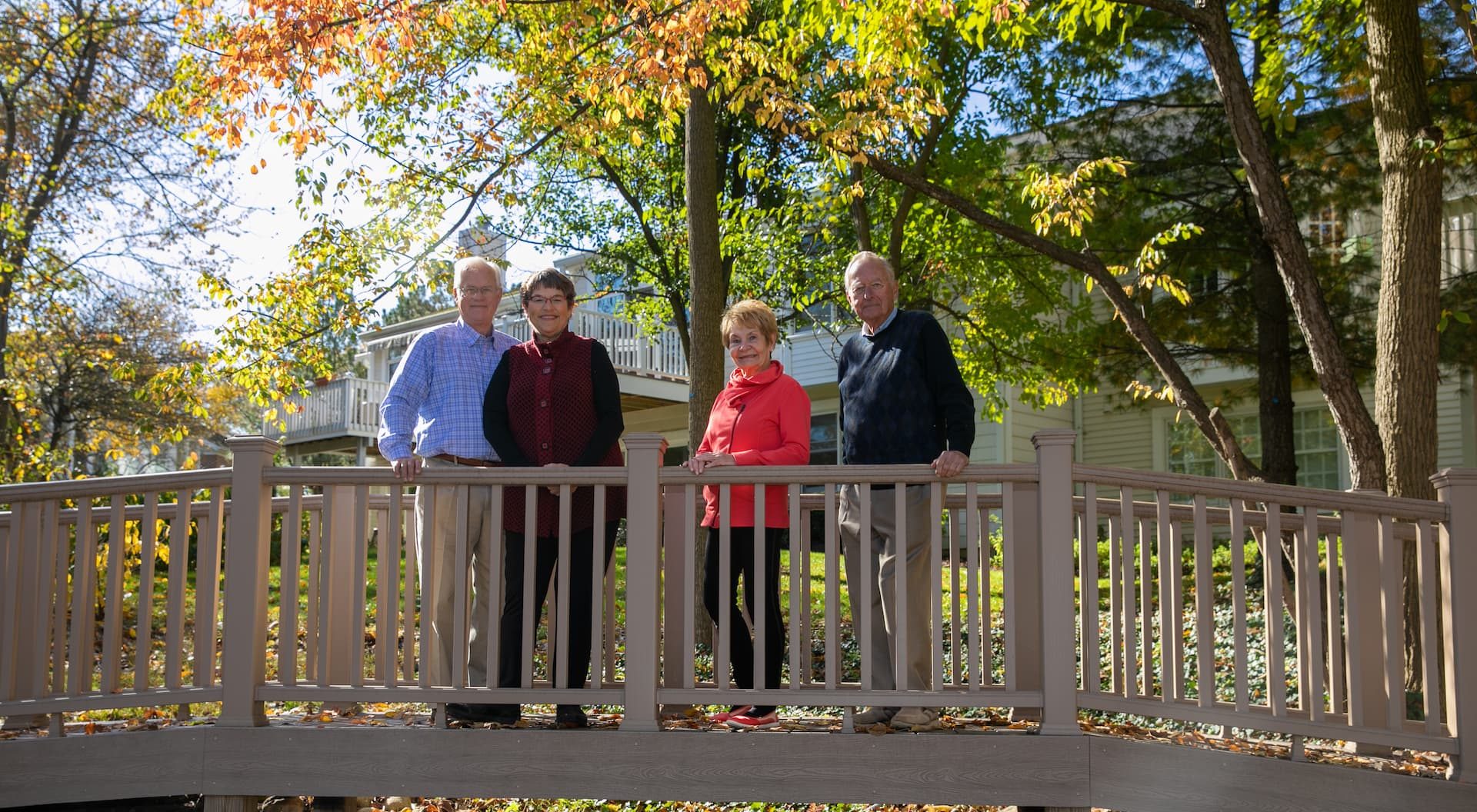 Lifestyle
Senior Living in Burr Ridge, IL Lifestyle
There is nothing like our resort-style retirement community in Burr Ridge and the surrounding area. Step into the unexpected and experience senior living redefined! Our remarkable, maintenance-free lifestyle — complete with first-class amenities, enriching activities, top-notch culinary options, upgraded personalized care, and more — at an elegant community that caters to refined living during the best years of your life. At King-Bruwaert House, everything you need is right at your doorstep.
This Is Home
A winding, tree-lined path leads to the stately front entrance of King-Bruwaert House. Since 1933, this has been home to many generations who have come to experience an exceptional lifestyle. Doors open to a gracious reception area and gathering rooms. An elegant wood-paneled library captivates those with literary interests. Laughter and conversations flow freely in the beautiful Great Lounge where residents enjoy activities, parties and special events. Indoor sitting rooms, a card room and private dining rooms connect residents with loved ones. Delicious meals are served in an exquisite dining room featuring French Country décor and a magnificent fireplace that radiates with warmth. This is King-Bruwaert House – an inviting home offering comfort, care and contentment.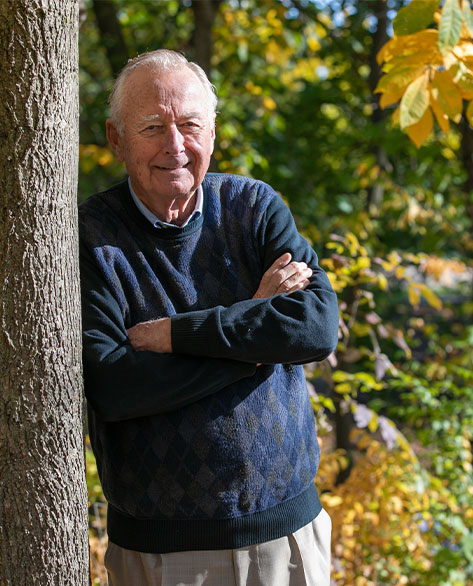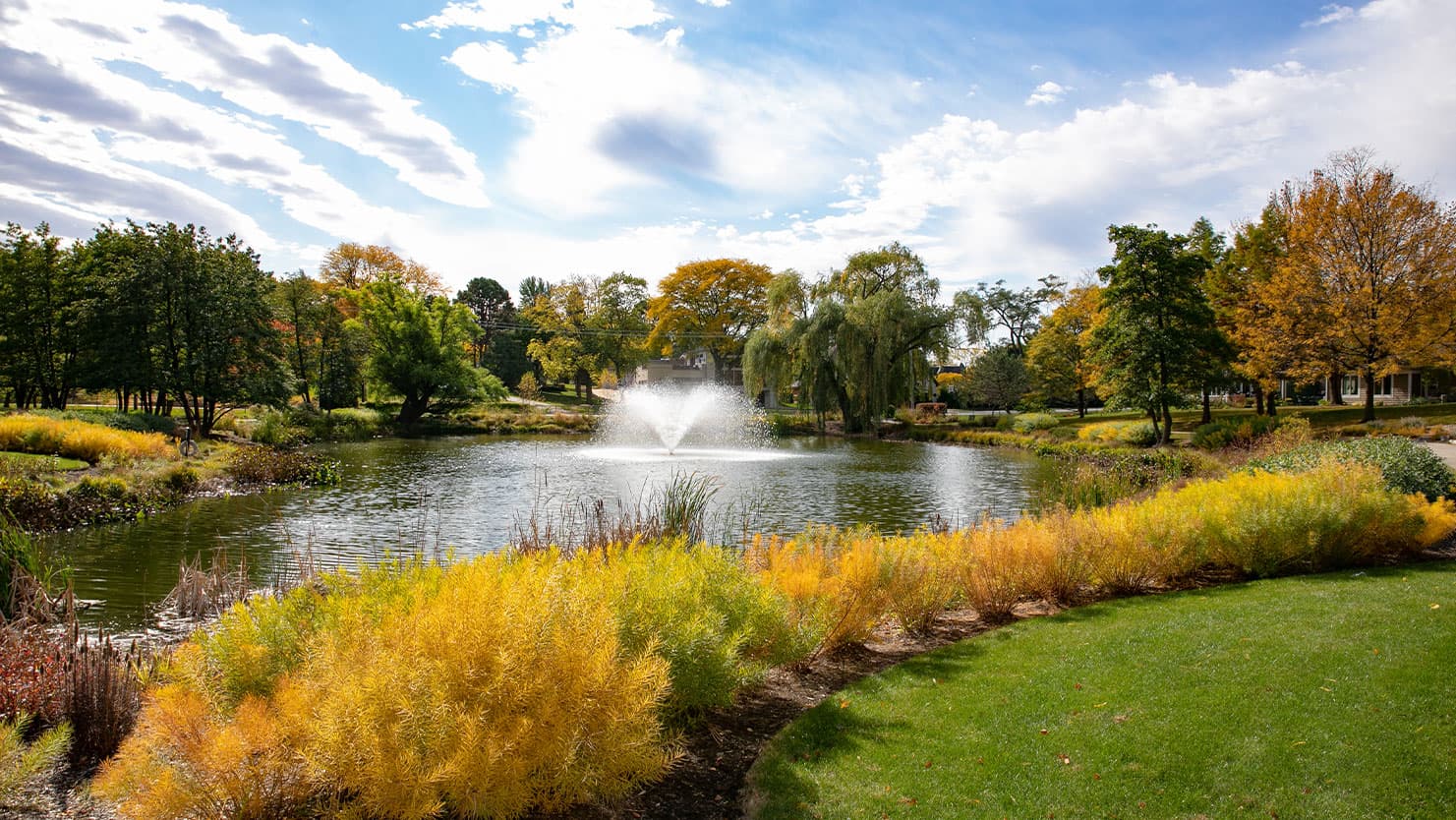 An Outdoor Paradise
Life at our community is like having your own private retreat surrounded by an oasis-like haven. From paved walking paths perfect for morning walks to a peaceful picnic by the pond or an outdoor patio lunch with friends, you'll love soaking in an environment of refreshing, stunning beauty.
Holistic Wellness
There's a big difference between living and living well. Our entire staff is dedicated to addressing and improving the health and well-being of our residents throughout the community. Our thoughtfully designed programs encompass all dimensions of wellness, ensuring there's an array of options to support our resident's desire to live vibrantly and independently. No matter what sparks your interest, we are focused on using your passions to achieve long-term health and spiritual well-being. It's the legacy of wellness that King-Bruwaert House is built upon.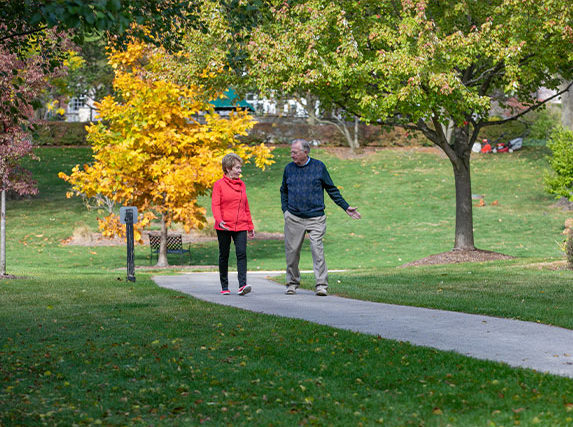 Watch Our "KBH Hospitality" Video