Bonnie and Jack Cordaro: A Story of Love and Service
Bonnie: Navy / Jack: Army   Bonnie: Vietnam War / Jack: Korean War and Vietnam War  Burr Ridge, IL   Flight date: 04/13/22
By Vince Kelly, Honor Flight Chicago Veteran Interview Volunteer
Bonnie and Jack Cordaro have a unique story. They both served their country at different times in different places. While many military spouses met through their service, Bonnie and Jack served separately and met at a social for young professionals in Chicago. It was a dance they had every Friday. Bonnie was in nursing school, and Jack had already served in the Army. Jack asked Bonnie to dance, and the rest as they say is history.
Bonnie came from a family with 6 siblings: five brothers and one sister. Her father served in the Air Force and she lived on Scottfield base in Southern Illinois for a few years. After her father got out of the Air Force, he continued to serve in the Reserves. Bonnie has several relatives that served also.
Bonnie entered the Navy nursing program at the advice of her Uncle. Her cousin signed up with her. Bonnie started the officer candidate school in Newport, R.I., for eight weeks, eventually becoming an officer: a fact she doesn't let Jack forget. She then transferred to San Diego where she did the majority or her service.
Bonnie was a charge nurse who worked a lot with new recruits in the respiratory ward. She was transferred to the ICU where she worked with military members as well as their families.
Bonnie enjoyed a rather normal life for someone in the military. She lived in an off base apartment and had regular visitors. During her free time she enjoyed day trips to Palm Springs and L.A. During extended leave, she got to travel to Hawaii, Japan and Hong Kong just to name a few spots. Bonnie loved her experience and feels very fortunate, yet she was excited to go home.
After two years in San Diego, Bonnie intended to go to Spain. To do that, she would need to be discharged and reenlist to get that assignment. Fate had different things in store…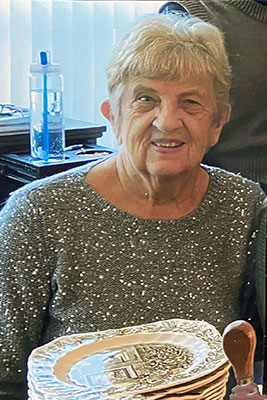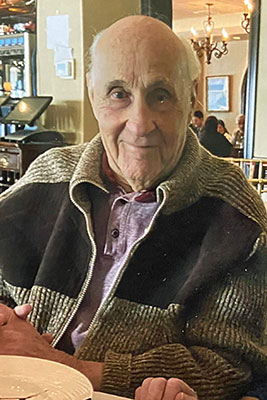 Before she could reenlist, she met the love of her life, Jack.
Jack's Dad was a professional musician in the Navy. He played the sax and the clarinet. He performed with a few well-known orchestras prior to enlisting.
When it came time for Jack to serve, he chose the Army because it was the easiest to get into and had the most choices. He started at Fort Knox for 6 weeks of training. Jack was then transferred to Fort Bragg where he spent a year and a half.
While at Fort Bragg he told his superiors he would like to go to Europe. He was told they needed admins there, so he trained as one and went to Germany. Looking at his job today its almost unrecognizable. Technology changed everything. All the tools used are different.
A day in the life for Jack included typing out orders, assigning men to Germany and France. Jack admits he lost his typing skills over the years. He kept in contact with friends and family back home via snail mail as often as he could. He worked on the repositioning depot responsible for re assigning soldiers.
Jack had a friend with a car. They often enjoyed day trips all over Europe. Getting to know a German family and spending a Christmas with them was one of his fondest memories. Jack says he wouldn't do a thing differently.
Jack enjoyed life in Germany. He lived in an apartment and — like his wife — enjoyed a fairly normal life by military standards. He described it as a cultural education and a wonderful experience with loud beer halls and great places to eat. Ironically, he frequented an Italian restaurant he was very fond of.
Jack got a very warm welcome from Chicago family upon his return. That's when Jack met Bonnie and changed her plans forever. They started a family and had 3 daughters that gave them 8 grandkids!
Jack became a Branch Manager for Gold Medal commercial snack bar equipment where he spent 24 years. Bonnie's military background gave her the experience she needed to enjoy a long and successful nursing career at Hinsdale Hospital. 13 of those years as a supervisor in the ER.
Jack and Bonnie enjoyed many years traveling with their family. A cruise of the Greek Isles, Alaska, the Caribbean, Colorado, North Carolina and Mexico were some of their favorites.
Bonnie and Jack, thank you for your service to our country. Enjoy your well-deserved day of honor on the 100th flight of Honor Flight Chicago. We salute you!
https://www.honorflightchicago.org/bonnie-and-jack-cordaro-a-story-of-love-and-service/